READY TO GET STARTED?
Curiosity is a call from knowledge.
WordPress Website Design & Development Services!
Looking for a professional and experienced WordPress development company in Hyderabad, look no further, Sanbrains has been doing WordPress web design & development over a decade. We stood as the number one agency of WordPress website development in Hyderabad for delivering the superior lead generation results along with SEO effectiveness.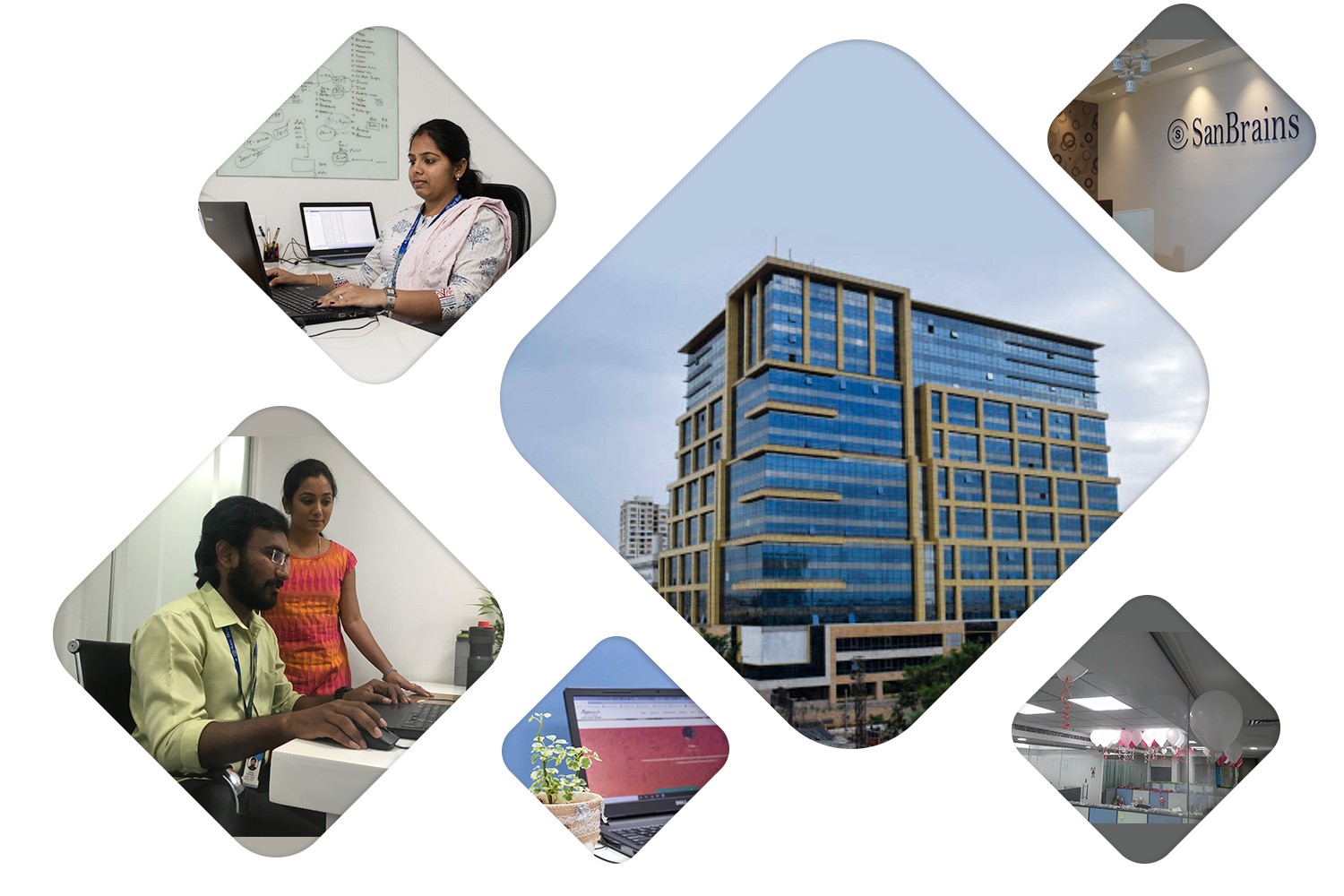 WordPress is known for its elegant design, simplicity, and better functionality. Even if a person has limited technical computer skills he/she can use WordPress with ease.
WordPress offers several plugins to facilitate additional functionality. It is easily scalable and preferable whenever your business website needs a new revision.
With our conversion-optimized WordPress web design methodology, we give advanced user experiences that turn your visitors to customers.
Multiple Access & Security
WordPress provides multiple access even maintaining its controls is easy. It ensures users to touch only the parts of the website that they are authorized for.
Bespoke WordPress  development company in Hyderabad
Being the top WordPress development company in Hyderabad, we don't use templates, if you aimed to invest wisely on your digital presence, then we make sure you obtain a bespoke WordPress web design. Our professional WordPress developers in Hyderabad create a site that caters to both your businesses and your customers' objectives. With the majority of the WordPress development companies in Hyderabad investing heavily in digital will suggest some cheap templates that have no match to your mission.
What to Expect from the top WordPress development company in Hyderabad?
First & foremost, Sanbrains is a renowned digital agency that also offering WordPress website development in Hyderabad, while it comes to web design, we place your business objective and lead generation first. Our top-rated WordPress developers in Hyderabad are believers in delivering custom web design solutions that combine both form and function, further attracting the audience and converting traffic. You can expect to receive an attractive web design that has the right functionality in place to grow your business.
If you are looking for a WordPress development company in Hyderabad to have a website that is going to be delivered with the foundations to better rank on Google, convert organic traffic into customers, remain stable we are here with you. as an outsource partner of choice for several WordPress development companies in Hyderabad & small businesses. Our experienced team of WordPress designers is well-versed across all major industry strategies and verticals. WordPress is one of the leading open-source CMS-Content Management System that is mainly popular for blogging also performs well with light to medium technical requirements. Thus organizations and businesses are interested in having a WordPress website that looks and performs great, also generates leads. A custom WordPress website is a great option if the right service providers or WordPress developers in Hyderabad are selected to build it.
Read More
Maximize SEO Potential
WordPress has got a strong SEO configuration, but still, it needs a great extent of technical expertise to make it to full advantage. Our track record as the SEO-specialized WordPress developers in Hyderabad, our team implement SEO strategies in every WordPress design project for better rankings on search engines.
Boost Conversion Potential
Incorporating the best practices for UX and CRO-Conversion Rate Optimization to translate your organic traffic into qualified leads. Our expert digital marketing tactics enable us to make your new WordPress website a profitable selling machine and it is the key motto that you are really want to be paying for.
As a marketing-first-focussed WordPress development company in Hyderabad, we will launch your website after it's 100% ready to boost the growth of your business. From website speed, SEO, ARO, and security, we check all the aspects before you announce the grand reveal.
Superior WordPress development company in Hyderabad that delivers:
 Visual Appeal
Ease of Use
Quality & Optimized content
Conversions
Traffic growth over time
This team of experts and strategic minds helped us to increase sales for my E-commerce business. They work on each and every need for our business growth as they are known to keep their promises.
- T. Giri Babu -
SanBrains is a much-needed blessing and helped us to our business in every way. They have exceeded our expectations and worked for our business like their own. They are the true gems and we love to have a long-lasting and prosperous relationship. 
- Keshav Sanam -
It's the most pleasant experience to work with a team of creative brains. SanBrains helped me with our website redesign which now looks so appealing and amazing. I am so impressed with their dedication and teamwork.
- Sridevi Jasti -