READY TO GET STARTED?
Curiosity is a call from knowledge.
Our Main Focus
Sanbrains only offers you what makes your business look good online. With a team of professional web designers, we strongly align with your business goals to properly plan to add value to your online presence. As the best web designing company in Hyderabad, our designers create effective designs and techniques that exceptionally transform your web information to result-oriented websites.
Nowadays, well-conceived and engaging websites are an integral part of every company's communication needs. So, our web designing company in Hyderabad is well-recognized for attractive, intuitive and highly responsive website delivery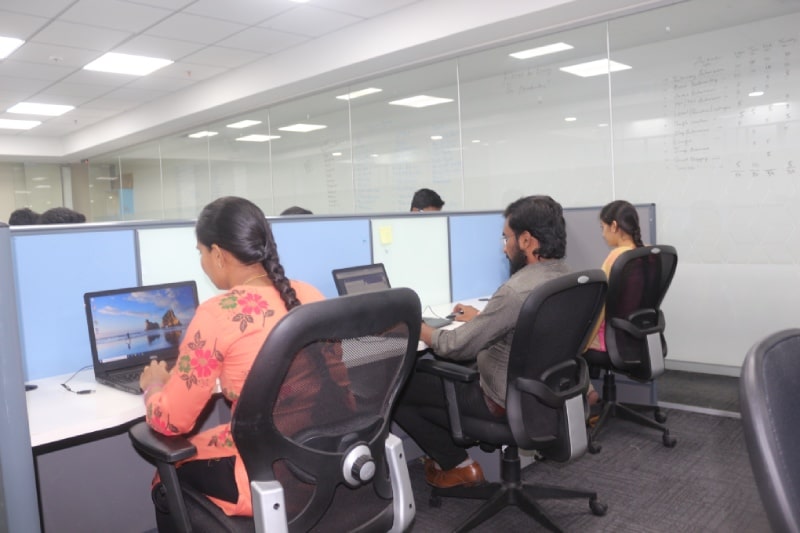 We keep the design simple yet creative that surely satisfy your unanticipated visitors and convert them to potential buyers.
We strongly build the bridge between the user interface and user experience of the website making it more interactive.
We perform first-class quality checks at every stage before delivery to ensure that the created designs are highly responsive.
Our team is strongly focused on providing the client with all the best services and support system to ensure a user-friendly experience.
Web Designing Company in Hyderabad
Today, web designing companies in Hyderabad are efficiently working on to satisfy their clients to improve their online presence and to flourish the business era into a completely digitalized world. Sanbrains is also one of them and known for years as the best web designing company in Hyderabad. Sanbrains is considered as the most cost-effective and efficient digital marketing world today for its services that are accepted overseas.
As your digital marketing partner, we take pride in providing attractive web design, website redesign, responsive designs, and interactive designs that convert your website visitors to potential customers. As one of the top web designing companies in Hyderabad, we are also focused on creating SEO-friendly websites with efficient keywords research to increasing ranking on search engine results pages. With years of experience as the best web designing company in Hyderabad and keeping in mind the competition in the day-to-day business world, we create designs that add tremendous value to your business branding. One point is completely noteworthy is that our cost-effective marketing tools or website designs transform your visitors to potential customers or clients.
Initially, our web designers focus on your requirements and specifications to plan accordingly to deliver designs that perfectly reflect your business products and services. Our web designers in Hyderabad are highly qualified and certified and strive hard to offer extremely user-friendly experience on any smart devices. Our website design and development team offer completely satisfying front-end and back-end solutions to improve user experience and to improve the online presence of your business. Being the best web designing company in Hyderabad, we deliver a key to success with a team who are strong enough in graphic design, website design, responsive design, brochure design, PSD to HTML/CSS, HTML 5 Development. As web designing trends in India are improving rapidly, our web designers in Hyderabad are going through all possible ways to make your website exceptionally eye-catching. Our team also deals with e-commerce businesses and create highly-interactive e-commerce designs that boost-up the conversion of visitors into buying customers. As one of the efficient web designing companies in Hyderabad,  our goal is to provide your visitors with complete satisfaction by creating unique designs that par with their expectations. We at Sanbrains also provide e-commerce web development services, website development services, mobile app development services, SMM services, SEO services and more.
Read More
Creative Design
We create designs considering your products and services, your requirements and specifications employing the continuous testing until you get completely satisfied.
100% Responsive
We design and develop websites that are 100% responsive, interactive and satisfies every visitor with the help of code that our developers run at the back-end.
Our Strategy & Design Approach
A few words about our team
Being a leading web designing company in Hyderabad, Sanbrains only focuses on the quality of website design and development. With years of knowledge and experience, we strive to provide the quality web designs and online presence for your business products and services.