READY TO GET STARTED?
Curiosity is a call from knowledge.
Pay-Per-Click (PPC) Management
Attract instant leads and great exposure to your business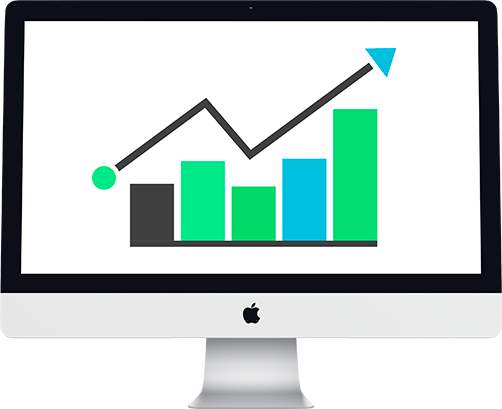 Sanbrains is the best PPC Management Company in Hyderabad, India that helps your business grow with the best advertising services. Our quality services are tailored keeping in mind the specific needs of our clients and create perfectly structured PPC campaigns. Our excellent PPC strategies drive more quality leads & Higher ROI for your business.
Paid search Ads
Video Advertising
Display Ads
PPC Remarketing
Social Advertising
PPC Services in Hyderabad
Nothing but PPC services in Hyderabad can help you get the best online exposure to your business within a short span. After an hour of putting up your PPC ads, you can expect visitors clicking on your site. Sometimes, it is not possible to get results organically. To bring good results, you should consider paid online advertising methods such as PPC marketing. 
PPC management is a process of overseeing a company's PPC ad spend. There are many digital marketing companies in Hyderabad that offer the best PPC services in order to bring the fastest result. PPC management done by the PPC marketing agency in Hyderabad is an art of bringing customers through paid advertisement.
Let us find out what PPC companies in Hyderabad actually do to offer the best PPC services in Hyderabad and bring the client's website to the top of the SERP.
Keyword analysis: PPC agency in Hyderabad discovers and targets the specific keywords and search queries that are most likely to be entered by leads for a company.
Channel strategy: There are some important channels that considered by the PPC companies in Hyderabad: Google AdWords, Bing Ads, affiliate networks, and paid social media placements for PPC marketing.
Monitoring: SEM companies in Hyderabad regularly monitor the search term reports to learn what keywords/queries are most often used that helps them to focus their most common searches.
To offer PPC services in Hyderabad, agencies keep an eye on overall business ROI and dictate the amount to be paid based on those data collected.
Competitive analysis: To provide PPC services in Hyderabad, PPC agency has to keep an eye on tactics and strategies utilized by competitors. Doing so helps PPC agency in Hyderabad decide whether to compete directly on the same queries, or target queries that competitors are overlooking (competitive gap).
Negative match: SEM companies in Hyderabad optimize ad spend by filtering out users unlikely to convert. For eg- a physical business, like a restaurant may limit ads to those who are within close geographic proximity.
A/B Testing: Constantly split testing is one of the most effective methods used by Social media marketing companies in Hyderabad for optimizing PPC ROI. Text, graphics, and other display variables are used by the PPC agency in Hyderabad interchangeably to find the most effective method.
Sanbrains is a PPC agency in Hyderabad that practices each of the above-mentioned steps in order to bring positive results for the business within a short duration. You can hire this amazing organization that offers digital marketing services in Hyderabad. Along with PPC services, it also offers several services that come under the digital marketing spectrum.
Who Should Hire PPC agency in Hyderabad?
Good candidates for hiring a PPC companies in Hyderabad include:
Anyone new to online advertising.
Companies lacking an in-house advertising team.
Organizations unable to afford the expensive database and software system for PPC management.
Why to PPC companies in Hyderabad emphasize on using PPC to your business?
Because it provides first-page exposure on SERP
It is believed that the top five websites on the first search engine result page are clicked by the visitors mostly and others rarely get any clicks. With the help of SEM services in Hyderabad, your website appears on the first page of the most popular search engines. Sanbrains is one of the web designers in Hyderabad and give customized website for all types of businesses.
Brings Immediate Traffic
PPC services are ideal for new websites that have little or no exposure. Within an hour of putting up PPC ads for your website, you may expect getting leads. Therefore, if you have just entered into the online business space, hire Sanbrains which is a mobile app development company in Hyderabad to get all services under digital marketing spectrum.
Offers Consistent Traffic
At the start of the business, you need a big exposure so that visitors could know your service/products. PPC ads are the big assets for any startup business to invest in order to get a better online presence and interact with the visitors. Hire website developers in Hyderabad to get amazing website that brings more customers.
Provides Targeted Traffic
PPC companies in Hyderabad analyze the best keywords to focus on related to their clients' business and target them to get targeted traffic that returns leads to the business. Through PPC ads, PPC agency in Hyderabad exposes your business to the highest quality of visitors.
Allows to Change your ads easily
Sometimes, SEM companies in Hyderabad realize that the ads are not perfect and need to be edited. PPC marketing gives control over your ads. PPC agency in Hyderabad edit those ads by adding proper keywords and optimize it to get better results. Sanbrains has become a renowned PPC agency in Hyderabad and offer PPC management within fair prices.
Track results and Improve 
The best thing about PPC ads is that they let you track the results that help PPC companies in Hyderabad to make a report and re-channelize the whole process based on the new sets of keywords. With the help of
Target customers as per location 
PPC services in Hyderabad help reach people belonging to some particular area. SEM services in Hyderabad is useful for local business. PPC companies in Hyderabad can target multiple or single locations and ban others which you don't want to show your ads. So, we can say that PPC marketing is the best idea to reach your target audience in a short period of time.
Schedule Your Ads Anytime
Within PPC services in Hyderabad, agencies post ads in the hours that are most suitable for the type of customers you are targeting. It is very important to reach visitors that may need our products/services. Best PPC services in Hyderabad are offered by agencies to the clients in order to improve their customer number and increase business ROI.
Therefore, we can say that PPC services in Hyderabad is the best option for the businessman who is ready to invest on products/services. If you are searching for some PPC agency in Hyderabad to get the above-mentioned PPC services in Hyderabad then contact Sanbrains. This is one of the leading PPC companies in Hyderabad that understands the client's business and analyze its needs. Depending on the studies, it provides PPC services in Hyderabad by reaching out to the target audience and ultimately helps business to grow.
Read More
Testimonials and clients
Good words. Good people
We worked many-many time and got perfect result!
Work with us and get leadership!
We worked many-many time and got perfect result! Work with us and getting leadership!