READY TO GET STARTED?
Curiosity is a call from knowledge.
E-mail Marketing
We believe that most sophisticated digital marketing strategies for communication are Email marketing and SMS marketing. SanBrains offers evergreen, effective and affordable marketing strategies like Email and SMS marketing to reach your targeted customers. We make sure that emails look perfect and stunning to boost the business by tracking the interactions and responses of your targeted customers.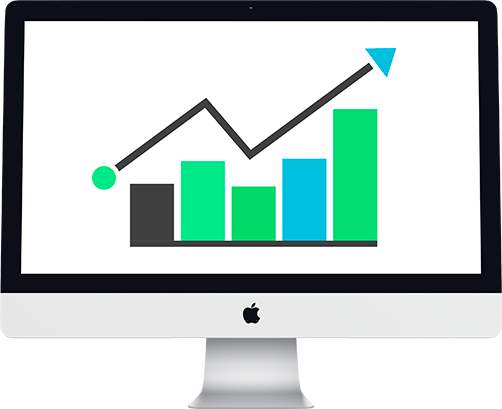 We provide high quality services of E-mail Marketing Campaings . It's include:
E-mail Marketing Strategy
Design and Creating of Letters
Analytics
SMS Marketing Strategy
Content Preparation
Email Marketing Companies in Hyderabad
As the digital marketing trend is overtaking traditional marketing and various social media platforms are used to interact with the specific audience in real-time. And one such digital marketing strategy is email marketing. If you are looking for the best email marketing companies in Hyderabad, approach Sanbrains which is one of the full-service digital marketing companies in Hyderabad providing effective and affordable email marketing services. One of the evergreen marketing strategies is email marketing which is an easy way to reach your specific targeted customers and also helps in boosting your sales volume. Get reliable email marketing services in Hyderabad to speed up your sales cycle. 
Sanbrains is one of the well-established email marketing companies in Hyderabad works with the goal of engaging customers through apt email marketing strategies. In short, we do email marketing in Hyderabad and as well as across the globe by crafting engaging newsletters. If you think why email marketing is necessary for your business and how our email marketing services in Hyderabad can help you grow your business: approximately nine million people use email applications, and 91% of customers check their email accounts on a daily basis. And 86% of consumers like to receive promotional messages or emails from the companies they do business with. Email marketing companies in Hyderabad have also got statistics that one-third of customers have purchased products and services through emails only. The actual truth is that your clients/customers check their emails every day and they want to receive emails from brands that they do business with. But your customers check if you have provided any valuable content through email. Save your time and use the most experienced professional team from email marketing and web designing company in Hyderabad. 
And the Sanbrains as the best in proving email marketing in Hyderabad, and can entertain your customers through the most relevant and unique email content. Generally, email marketing companies in Hyderabad follow some kind of strategies and work-flow models while providing any type of service, and we as the provider of SMS marketing Hyderabad follow a sort of email marketing methodologies. Firstly, our professional digital marketing team will plan an email marketing strategy that will be suitable for your business. That includes what, who, when, and how all details of your campaign. One of the promising email marketing companies in Hyderabad who will research your audience and also determine who would be the best audience to target. Then with the best email marketing services in Hyderabad, we will craft a content strategy to schedule when emails will be sent and how they will progress leads and raise your marketing funnel. 
The next step of the SMS marketing Hyderabad is creating a strategy to develop your email list. This step of our email marketing strategy makes you provide offers, incentivize people, and get increasing leads with their email addresses in exchange. A few examples that lead magnets include are checklists, quizzes. Free guides, ebooks, and much more. The email marketing companies in Hyderabad will work on various things to develop a lead magnet that helps in attracting more appropriate leads for your business.  
The next important step of SMS marketing companies in Hyderabad is about website call-to-actions for your website to promote led magnets.  At Sanbrains you get reliable and cost-effective website design and development services and we have got the best team of website developers in Hyderabad. This enables you to convert your website visitors or leads into email subscribers. Email marketing services in Hyderabad and their some typical website call-to-actions include website pop-up forms, floating headers, sidebar forms and many more. and one of the most important ways to grow email lists is to advertising the lead magnets. As one of the top SMS marketing companies in Hyderabad, we suggest and implement some fastest ways to advertise your lead magnets. For such cases, you would need to take help from social media marketing companies in Hyderabad to do this. we are one of the leading email marketing companies in Hyderabad that dedicates a professional team for each service to achieve a single goal. Furthermore, our professional digital marketing team who are experts in developing and implementing email marketing strategies helps you to achieve website traffic, leads, and genuine email subscribers. We have been offering the top-class email marketing services in Hyderabad, and also experience in handling a number of customers from various industries and helped them by directing traffic from advertising to your custom landing page that allows people to opt-in to your preferred email list.
Our esteemed clients will be able to use the most advanced email marketing services in Hyderabad that we recommend using email marketing software. The agencies of email marketing in Hyderabad like us will help you in suggesting selection, implementation of email marketing software to receive leads and as well as to send emails. If you have a preferred email marketing software, we the SMS marketing Hyderabad, where we use email software to integrate with yours if it fits within your capabilities. SMS marketing Hyderabad specialists will design email newsletters that can reflect your business and also convert your upcoming events through emails by using the best-practices. With our email marketing in Hyderabad can improve email deliverability, click-through rates, conversions, open rates, and conversions, etc. the group of email marketing companies in Hyderabad includes relevant case studies, blogs, upcoming events, and more in the email templates. Our agency is also considered to be a one-stop solution where you can get SEO services in Hyderabad.
Through SMS marketing Hyderabad the agencies also perform routine list maintenance, and it is also important that to remove unengaged subscribers from your email list. If the subscribers are not engaged with your mails, it would negatively impact your email deliverability. It is nothing if you have a bad list then you will end up in spam. With our email marketing services in Hyderabad, we will be monitoring your contacts engagement on an ongoing basis to ensure that you have engaged proper email lists. The best of email marketing companies in Hyderabad and current strategies of  SMS marketing in Hyderabad will analyze the response of emails and send reports every month by letting you know the email marketing performance. We are a well-known provider of digital marketing services in Hyderabad, here we concentrate on each and every service and that works for your business growth. Our agency is providing email marketing services in Hyderabad and renders smart strategies of email marketing in Hyderabad and across the globe and we mainly look at your subscribers, click-through rates, open rates, conversions and later we review analyze and SMS marketing Hyderabad strategize to enhance these results each month.
Read More
We worked many-many time and got perfect result!
Work with us and get leadership!
We worked many-many time and got perfect result! Work with us and getting leadership!
This team of experts and strategic minds helped us to increase sales for my E-commerce business. They work on each and every need for our business growth as they are known to keep their promises.
- T. Giri Babu -
SanBrains is a much-needed blessing and helped us to our business in every way. They have exceeded our expectations and worked for our business like their own. They are the true gems and we love to have a long-lasting and prosperous relationship. 
- Keshav Sanam -
It's the most pleasant experience to work with a team of creative brains. SanBrains helped me with our website redesign which now looks so appealing and amazing. I am so impressed with their dedication and teamwork.
- Sridevi Jasti -