Digital Marketing Company in Hyderabad
Sanbrains is an award-winning best digital marketing company in Hyderabad, with a focus on SEO, PPC, SMM, other digital marketing services. With a passion for all things to be digital, alongside an innovation, vision and a lot of hard work make Snabrains as one of the fastest-growing SEO and digital marketing companies in Hyderabad. Our relentless focus on our esteemed clients has led us as a five-star-rated SEO company in Hyderabad since our inception.
We offer a wide array of digital marketing services in Hyderabad including SEO services, PPC, social media marketing, web design, web development services and more. We as one of the top digital marketing companies in Hyderabad, aimed at establishing a unique and more effective online presence for our beloved clients.
As a result of our knowledge, expertise, and passion we have become a leading force specifically in digital marketing services and web designing as we know them very well. The best digital marketing company in Hyderabad excels in digital marketing automation, improving sales leads, increasing sales hence increased profit margins. We have been in this business for a decade and have perfected in SEO, SEM, social, web designing, and all things related to digital marketing. We are confident enough to drive results using all creative, conceptual and proven strategies.
Sanbrains is one of the most trusted and evolving top digital marketing companies in Hyderabad serving small to big size organizations worldwide.
In this digitalized world as there is an increased demand for digital marketing and SEO services globally which helped us to fuel the rapid expansion of SEO services company in Hyderabad. This led businesses to increase their online exposure to prompt financial growth.
A full service, preceding among digitally successful  PPC companies in Hyderabad that helps enterprises to grow their business. After reviewing and redefining hundreds of strategies, apps, and A/B testing every possible feature our expert team knows what works for a product also knows to deliver the most relevant experiences for each user.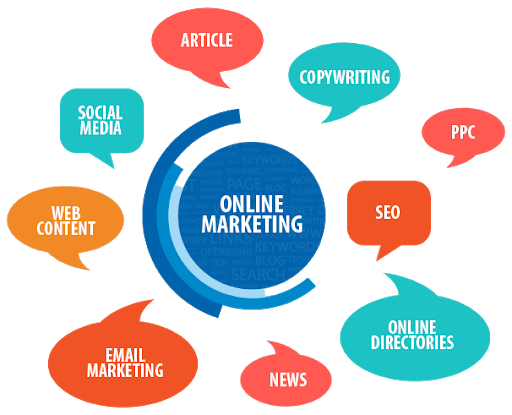 We love solving clients' tough marketing issues, challenges and believe that the combination of advanced technology, creative thinking, and data drives the performance of any business on a large scale.
With the main objective of empowering e-businesses and fostering the maximum ROI for various businesses with our effective SEO services. One of the tech-driven SEM companies in Hyderabad that is not specialized in a particular industry this is because we do have expertise in everything that we do.
While SEO is our specialty, we combine the power of content marketing, social media marketing, CRO, marketing automation, reputation management to create suitable custom strategies to meet client's specific needs. Unlike many digital marketing companies in Hyderabad, we nurture e-growth for your business through White-hat SEO tactics that include thorough keyword research, in-depth site audit, content creation, optimization and more.
Best SEO company in Hyderabad
Gone those days of low-hanging SEO results, now more than ever, search performance-linked on creating the best-in-class web experience that attracts, engages, and delights the customers. Number one SEO services company in Hyderabad, Sanbrains SEO strategies leverage technical, content, UX, and local expertise to aid our clients to maximize their search visibility and revenue.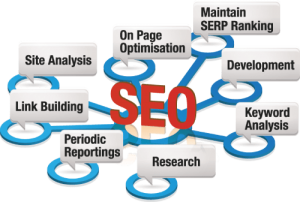 As a leading SEO company in Hyderabad, our approach to SEO focuses on the creation and improvement of your website's authority. SEO is just not about shortcuts and it is not something that you can achieve in an archive. Any organic search performance or results lives or dies by the ability to bring the UX, content strategy and SEO tactics to deliver fantastic digital experiences to earn a position at the top of the search results.
Technical SEO Audit
Ongoing SEO Optimization
Site Migrations
Local SEO
Global Digital Marketing Company in Hyderabad
Sanbrains digital marketing company in Hyderabad drives qualified leads, more ROI, and revenue through data-driven digital marketing strategies. A cohesive & creative marketing strategy is essential to the online success of any business. Sanbrains' team of creative problem solvers, SEO specialists, marketers, technologists, content makers, and growth generators take a data-driven approach to create an effective plan that boosts engagement and connections to your brand.
 As an experienced and expertise digital marketing company in Hyderabad with our digital efforts, we amp up traffic by over 60% compared to your previous ones. Through in-depth keyword analysis, strategy, and technical SEO support, we can drive a whole new audience of customers to your website by enhancing their presence on various search engines. Through sophisticated analytics tracking, Sanbrains digital marketing company in Hyderabad help you define your 
Being the recognized digital marketing company in Hyderabad, we are committed to resolve a multitude of online marketing hassles of various businesses. We also manage online advertising campaigns and use targeted yet cost-effective techniques that help to turn searchers into customers. Utilizing A/B testing, along with a wide array of tools to collect your key users metrics, these are done to assess and evaluate users behaviours and motivations. From there, the leading digital marketing company in Hyderabad creates a plan that optimizes your user flow & also increases conversions. 
Our unique marketing approach drives more relevant traffic and conversions through various channels, we also provide evidence for our data analysts to make real-time decisions to deliver your expected digital marketing objectives. The digital marketing agency in Hyderabad tailor its services, no matter the business scope or size to a wider range of clients in varied industries.
We are great listeners hence, we carefully analyze your business situation, needs and come up with apt, innovative, and strategic solutions. At Snabrians digital marketing company in Hyderabad we have answers for your online marketing problems and services that help you achieve your online business goals.
We are Global 
The prominent digital marketing company in Hyderabad, over the last decade, we have had the privilege & pleasure of working with various international brands, timelines, and languages. With our extensive experience and understanding different global markets, Sanbrains digital marketing company in Hyderabad is just not international, but multicultural. 
We might have made a good name for ourselves in the world of digital marketing by crafting cutting-edge solutions, and never-before-seen results for various brands but that is only a fraction, we go beyond what we have to offer. 
We're Sanbrains, and a full-service digital marketing company in Hyderabad that offers data-driven, future-secure digital strategies to proper our clients' brands and connect organizations with their target audiences & optimize their online marketing strategy like never before. 
As a comprehensive and the best digital marketing company in Hyderabad, we are proud to offer each & every one of our esteemed clients a full –menu of digital marketing services including SEO, social media, PPC, web design and development services, email marketing, content marketing, and more.
Spotted as one of the best Social media marketing companies in Hyderabad
Whether you want to reach your target audience, customers, decision-makers, influencers, or practitioners, one of the best SEM Companies in Hyderabad has got your covered.
Powerful targeting
Visually Engaging
Flexible promotion
If you are looking way to boot your brand awareness then approach Social media marketing companies in Hyderabad like us to grow your customer base by engaging the right audience.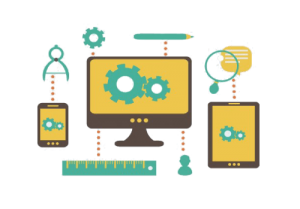 Website development company in Hyderabad
With many years of experience in the field of website design and production, we offer to deliver the unique,  eye-pleasing web design and development solutions for your business.
Among one of the top web development companies in Hyderabad, Sanbrains create websites that force visitors, leads, and conversions in various structures.
Maximizing marketing standards, on-line advertising, and overall performance, and mastering the marketing philosophy through internet advertising helped us became one of the most successful yet top web designing companies in Hyderabad.
Web Design
Frontend Website Development

CMS-Content Management System Integration 

Interface Design—(UX/UI)

WordPress Website Design and Development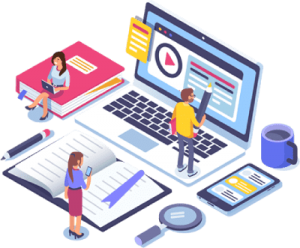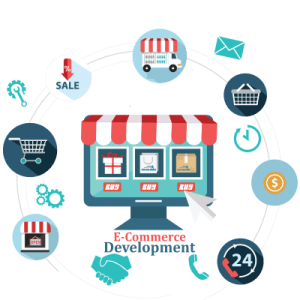 Ecommerce Website Development
We are also an ecommerce website development company in Hyderabad that develops responsive websites relating to Magento, WooCommerce, Shopify, and open-supply CMS or WordPress websites.
We also develop mobile apps for secure, scalable, native structure, for devices. Mobile app development company in Hyderabad gives you a complete introduction to full-stack mobile app development with native & hybrid mobile frameworks.
This team of experts and strategic minds helped us to increase sales for my E-commerce business. They work on each and every need for our business growth as they are known to keep their promises.
- T. Giri Babu -
SanBrains is a much-needed blessing and helped us to our business in every way. They have exceeded our expectations and worked for our business like their own. They are the true gems and we love to have a long-lasting and prosperous relationship. 
- Keshav Sanam -
It's the most pleasant experience to work with a team of creative brains. SanBrains helped me with our website redesign which now looks so appealing and amazing. I am so impressed with their dedication and teamwork.
- Sridevi Jasti -
Recognitions & Featured In