READY TO GET STARTED?
Curiosity is a call from knowledge.
Social media marketing services in Hyderabad
Team up with one of the best Social Media Marketing Companies in Hyderabad to trigger the right response from your customers.
Social media is an unbeatable platform where one can reach and interact with the endless audience. It is the best way of promoting businesses with unique and creative content. Our outreaching strategies and SMM services in Hyderabad, we ensure increased reach, conversions, customer engagement, and business. 
As one of the popular Social Media Marketing companies in Hyderabad, we provide the right mix of social media planning, promotion, and execution strategies that could help in acquiring leads in a precise and accurate way. Sanbrains is a premium social media marketing agency entangled with the optimum zeal to extend one's brand visibility.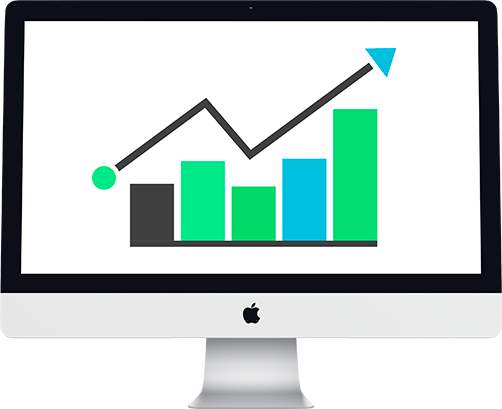 Accelerate your businessa growth & Maximize Engagement through our expertise SMM services in Hyderabad
Nowadays social media presence has become crucial to every business to enhance their brand visibility and connect to the audience around the globe. Being one of the top-rated Social Media Marketing Companies in Hyderabad we optimize resource utilization and maximizes productivity.
Sanbrains is a leader in SEO, PPC, web development, display advertising, and we offer PPC services in Hyderabad to businesses of all kinds. If you are looking for smart and innovative ways to tap into the enormous social media. Wishing to reach the audience to generate leads to your products or business, want to create e-commerce revenue our social media marketing services in Hyderabad will help you.
Reach & Branding focused Social Media Marketing Agency in Hyderabad 
We facilitate creative social media marketing services through which you can build better brand awareness, more engagement, and revenue through our highly-targeted paid media ads, social media posts, retargeting campaigns, and more. For paid promotions and AdWords we also offer high ROI-driven PPC services in Hyderabad. Our social media experts and social media marketing services help clients to build their social media presence strategically and optimizing it among groups and channels to feed the marketing funnel.              
Among award-winning social media marketing companies in Hyderabad, we specialize in both paid and organic social media management by providing a full suite of social media marketing services in Hyderabad.  
Our social media marketing services include right from an effective strategy to notable content creation, community management, and much more. one of the best digital marketing companies in Hyderabad ensuring the best practices for digital automation. 
With so many available social platforms advertising campaigns and with the help of reliable social media marketing services in Hyderabad one can approach their potential audience in many ways. In general, some of the best social media platforms include Facebook, LinkedIn, Instagram, etc. along with social media both organic and paid advertising we are masters in providing the commendable website design, development and also, logo designing services in Hyderabad.  
We are one of the eminent social media marketing companies in Hyderabad who are expertise in conducting in-depth research about audience and competitors to determine the best strategy and to execute the tactics for your campaign.
Benefits for your business
Increases brand awareness
Utilize the multimedia capabilities of Social networking to build your company's brand or image.
SMO facilitates valuable feedback from validated, potential customers that could aid in analyzing flaws and one could improve the quality of their products or services.
User confidence about any product or service of a brand, a company could easily built through social media channels.
Social media marketing or optimization allows us to create a base of potential, valid customers, and enable the conversion of real & long-term customers.
Research of Social Networks
Launch of advertising campaign
This team of experts and strategic minds helped us to increase sales for my E-commerce business. They work on each and every need for our business growth as they are known to keep their promises.
- T. Giri Babu -
SanBrains is a much-needed blessing and helped us to our business in every way. They have exceeded our expectations and worked for our business like their own. They are the true gems and we love to have a long-lasting and prosperous relationship. 
- Keshav Sanam -
It's the most pleasant experience to work with a team of creative brains. SanBrains helped me with our website redesign which now looks so appealing and amazing. I am so impressed with their dedication and teamwork.
- Sridevi Jasti -